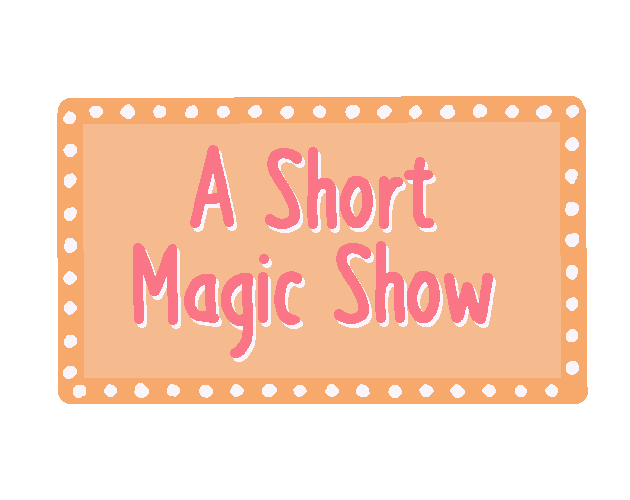 A Short Magic Show
A downloadable Magic Show for Windows
Welcome to the show!!
Play as an amateur magician, and entertain the audience (yourself).

Ranging from slicing a banana to slicing a person, we've got it all, folks! And by 'all', I mean 6. Yes, a total of six (6) okay-at-best tricks for you to perform.
What will you get out of the game:
A budding career in the arcane
A good time?
One fake dollar coin
65.2mb zip file
Absolutely nothing?
Controls
Hold and drag, and then move the objects (like microsoft paint).
Tick Button: Rating
Rewind Button: Restart the trick

Arrow Button: Move on to the next trick
Testimony
My sister said she liked it.
Magic Font ??
If you donate a one dollar or more, you'll get the font that I had use in the game. Comes as .png files (plus an extra .ttf and .otf file).
"But it's ugly," you may say. And to that, I say, "Look, buddy I'm trying my best."
Also, here's a rabbit!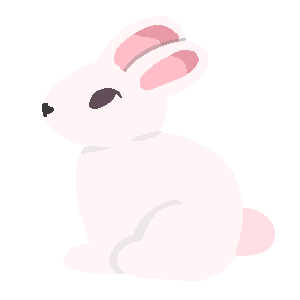 Her best features:
Credits
Music: Latché Swing
Sound Effects: Freesound
Everything else: Spaaacey
Solutions
Download
Click download now to get access to the following files:
A_Short_Magic_Show_v1.zip
65 MB
if you pay $1 USD or more
Comments
Log in with itch.io to leave a comment.
love that silly things
i cant help but wanting more
This game is so adorable and fun to play! I really enjoyed being a magician however I did struggle with the spoon one lol
super cute! I really enjoyed it
I enjoyed this far more than I thought I would lmao, solid gaming experience!